2022 - Winter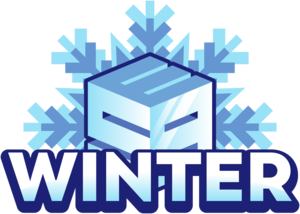 After two years, ESA Winter is returning to the familiar conference space of the Quality Hotel View in Malmö (Sweden)!
ESA Winter 2022 is a week-long in-person speedrunning marathon with an online Pre-Show on Feb. 12th, featuring speedrunners and score-attackers from all around the world with the primary goal of raising money for our charity partner Alzheimerfonden. The Swedish Alzheimer's Foundation wants nothing less than to eradicate dementia once and for all. To achieve this goal they fund the research for preventive measures, inhibiting drugs and ultimately a cure.
The Pre-Show will be the only part of the marathon featuring online runs. The rest of the week will be filled entirely with runners at the marathon.
All dates and times are given in Europe/Berlin timezone (UTC+01:00). All dates and times are given in your local timezone. The schedule was last updated .
Scheduled
Game
Estimate
Player(s)
Platform
Category
Golden Sun: Dark Dawn (PRE-SHOW START)
Plexa
DS
Any%
Silent Hill 4: The Room
juh0rse
PC
New Game
Dark Souls III
siegbruh
PC
All Bosses
Super Mario 64 Randomizer
360chrism
WiiVC
70 Star (Non-Stop)
Super Captain Falcon 64
Bubzia
N64
1 Star (Blindfolded)
Sonic Colours Ultimate
Argick
PC
Egg Shuttle
DANCERUSH STARDOM
eijiken
Arcade
Dance Showcase
Mirror's Edge
hekigan, Meteos_Probably
PC
Any% (2P1KBM)
Sunday, February 13, 2022
Metroid Dread
samura1man vs. karterfreak
Switch
Any%
The Legend of Zelda: Wind Waker (PRE-SHOW END)
Linkus7
WiiU
Crowd Control
Opening Speech
Organizers
Public Speaking %
Grand Theft Auto: Vice City – The Definitive Edition
kz_frew
PC
Any%
Trackmania
Rastats
PC
Community Maps Showcase
BattleBlock Theater
Paulister
PC
Any% (No Skips, Normal, Weapons)
Super Sami Roll
LoveBot
PC
Any% (Sami's Adventure)
The Legend of Zelda: A Link Between Worlds
herreteman
3DS
Any%
Typing of the Dead
peaches
PC
Any% (Default settings arcade)
MediEvil: Resurrection
desa
PlayStation P
Any%
Prince of Persia: The Sands of Time
Jaka
PC
Any% (No Major Glitches)
Monday, February 14, 2022
Resident Evil (1996)
SHiiDO
PC
Chris (Any%, No Major Glitches)
Onimusha: Warlords
Aeshmah
PlayStation 4 Pro
Any% (Ultimate)
Tomb Raider (2013)
Cadarev
PC
100%
Lost Judgment
rebeldragon95
PlayStation 5
Any% (Easy)
Pikuniku
GreenSnowDog
PC
Any%
LEGO Indiana Jones: The Original Adventures
LaserTrap_
DS
Any% (No 0HP)
LEGO The Hobbit
captainpaxo6746
PC
Any% (Restricted, N0CUT5, Solo)
Retro City Rampage
Riekelt
PC
Any%
SYNTHETIK: Legion Rising
Bar0ti
PC
Any% (Last Defender)
Back 4 Blood
Cropax
PC
All Acts (Recruit)
Paint the Town Red
Trident
PC
100%
Ultimate Doom
RedW4rr10r
PC
Episodes 1-4 (UV Speed)
BioShock
SerSanju
PC
Any%
Prey (2017)
heny
PC
Any%
Ghost of Tsushima: Director's Cut
Aeshmah
PlayStation 4 Pro
Iki Island (New Game+)
Shadow of the Colossus
rubiehart
PlayStation 4
NTA Bossrush RANDOM
Sly 2: Band of Thieves
tharixer
PlayStation 3
Any% (Episode 6)
Street Boyz
rebeldragon95
PlayStation 2
All Stages (NG+)
Mega Man 10
theblacktastic
PC
Any% (Bass, Normal)
Tormented Souls
SHiiDO
PC
Any%
Tuesday, February 15, 2022
Resident Evil 7: Biohazard
NicowithaC
PC
Any% (NG+)
Star Wars Jedi: Fallen Order
ElinkLG
PC
100%
Need For Speed: Carbon
cousin
PC
Any% (Career, New Game)
Inside
Zet
PC
Any%
Evergate
SunnymuffinSR
PC
Any% (Unrestricted)
Captain Toad: Treasure Tracker
toca, Cadarev
Switch
Any%
Donut County
GreenSnowDog
PC
Any%
Here Comes Niko!
Creepr
PC
Any%
Control + Glitch Exhibition
NicowithaC
PC
Inbounds (Current Patch)
Xenoblade Chronicles 2
quadraaceps
Switch
Any% (Normal, w/ DLC)
Record of Lodoss War: Deedlit in Wonder Labyrinth
bowiethehero
PC
Any% (No OoB)
Castlevania: Portrait of Ruin
diagongdx
DS
Any%
Castlevania: Symphony of the Night
theblacktastic
X360
Crowd Control
Wednesday, February 16, 2022
I Wanna Be The Boshy
bbf_
PC
Any% (Dark Boshy, Average, No Wrong Warp)
Kubinashi Recollection
naro
PC
9 Heads (New Game+)
Kingdom Hearts III
yidamoda
PC
Any% (Critical, Level 1)
A Hat in Time
cygnusers
PC
All Time Pieces (All DLC)
Dora The Explorer: Journey To The Purple Planet
Paulister
GCN
Tutorial%
Pokémon Sword
Jordan97
Switch
Tower of Two Fists (Don't Get Urshifu)
GripShift
thebpg13
X360
All Levels (Beginner)
F.I.S.T: Forged in Shadow Torch
xoneris
PC
Any%
Kao the Kangaroo: Round 2
rythin
PC
Any%
Bugsnax
zoton2
PC
Any%
Legend of Kay
epicdudeguy
PC
Real Level Completions
DreamWorks Dragons Dawn of New Riders
MoD366
PC
Any% (V-Sync Off)
Kena: Bridge of Spirits
InsertLogic
PC
All Relics (Easy)
Journey
Robsdedude
PlayStation 4
Scarfless (White Robe, Glitched)
Airplane Mode
Kainalo
PC
JFK - KEF (Normal, $25%)
GeoGuessr
havrd, JanMumrik, mgln
PC
3P Coop
StepMania
opartyjesper
PC
Rhythm Game Showcase
Thursday, February 17, 2022
Super Mario Galaxy
ImJhay vs. HardcoreGaming
WiiUVC
Any% Luigi (2P)
The Legend of Zelda: Majora's Mask
G3neziz
WiiVC
Any% (Unrestricted)
Pokémon Red/Blue
AEtienne
GBA
Catch 'Em All
Red Dead Redemption 2
FreshRigi
PC
Horseshoe Overlook (Chapter 2)
Crash Bandicoot: N. Sane Trilogy
murcaz
PC
Any% (Full Trilogy)
Bloodstained: Ritual of the Night
theblacktastic
PC
Any% (Zangetsu, No Major Glitches)
Metroid Deep Freeze
xoneris
GBA
100%
Youyou Kengeki Musou
naro
PC
100% (Hard)
Wii Sports Resort
chrisoofy
WiiU
All Sports
Ravensword: Shadowlands
yisk
PC
Any%
Gothic
PokerFacowaty
PC
No OoB
ELEX
SimpleUnit
PC
Any%
Catechumen
peaches
PC
Impossible + Hall of Fame
Grand Theft Auto III
english_ben
PC
Toughened Mod
Final Fantasy VI
metako
SNES
Any% (Sketch)
Havrd's Secret Hour
havrd
PC
Secret
Fishin' Frenzy
eerokurkisuo
Arcade
High Score
Sammy Suricate in Lion Land
PokerFacowaty
PC
All Levels
Friday, February 18, 2022
Escape Game Fort Boyard
Shigan_ vs. Ya-GG
PC
Any% (Hard, Long)
Miami Vice (2004)
makkebakke vs. kz_frew
PC
Any%
Anno 1404
toca
PC
Any% (Fast Forward)
Embr
Kainalo, yisk
PC
Any% (New Game+, Co-op)
Billy Hatcher and the Giant Egg
kyrrone
GCN
Any%
Part Time UFO
Riekelt
Switch
Any%
The Legend of Zelda: A Link to the Past
Andy
SNES
Crowd Control
Final Fantasy
nashlax
PC
Any% (Glitchless)
Anodyne
LaserTrap_
PC
Any% (Glitchless)
Discworld
mindezzy
MS-DOS
Any% (ScummVM)
Prince of Persia 2: The Shadow and the Flame
7eraser7
MS-DOS
Any%
Kid Chameleon
peaches vs. wax_house
Genesis
4 Boss
The Binding of Isaac: Repentance
Shigan_ vs. Gamonymous
PC
Racing+ (7 Characters, Season 1)
Grand Theft Auto: San Andreas – The Definitive Edition
Joshimuz
PC
Any% (No Major Glitches)
Solar Ash
gidano
PC
Any% (Unrestricted)
Death's Door
FoxyJira
PC
Any% (Current Patch)
Saturday, February 19, 2022
Metal Gear Solid 2: Substance
hau5test vs. Mockingjay
PC
Any% (Very Easy)
Shadow of the Colossus
RUBIEHART
PlayStation 4
Any% (Normal)
The Legend of Zelda: Twilight Princess
definitelynotfx
Wii
Any%
Kingdom Hearts Birth by Sleep Final Mix HD
rebeldragon95
PlayStation 5
Any% (Aqua, Critical, Level 1)
Grand Theft Auto: The Ballad of Gay Tony
ultimaomega07
PC
Any%
Azure Striker Gunvolt
AEtienne
Switch
Any% (New Game)
Maquette
hippienator
PC
Any%
Pokémon Gold
G3neziz
GBP
Any% (No Save Corruption)
Star Fox 64
Kelpsey
N64
Crowd Control
Final Fantasy XIII-2
Leonis vs. daspharaoh
PC
Any%
Lara Croft and the Temple of Osiris
Cadarev, 7eraser7
PC
Any%
Cuphead
Kirthar
PC
Low% (Regular, Legacy)
Razion EX
wearingfin
Switch
Maniac
Judgement Silversword
eerokurkisuo
PC
Hard
Super Mario Kart
smk_machine vs. Lafungo vs. jarm0u
SNES
All Cups
Super Mario Kart
Lafungo vs. jarm0u
SNES
Crowd Control
Demon's Souls (2020)
gidano
PlayStation 5
Any% (PS Warps, Current Patch)
Sunday, February 20, 2022
The Legend of Zelda: Ocarina of Time
Savestate
Wii
Any% (Brawl Masterpiece Demo)
Spyro the Dragon
dayoman
PlayStation
120%
Closing Speech
Organizers
Quality Hotel View
Ending%
Octopath Traveler
bowiethehero
PC
Three Stories (Primrose, Ophelia, Olberic)